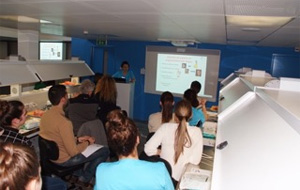 PURE CLINIC Education is a center of competency (CoC) some times referred to as a center of excellence in most of the fields of oral health and dentistry. Competency refers to the expertise, knowledge or capability that the CoC offers as services. Center means that the service is managed and coordinated from a common point independent from the functional areas (different dental and medical facilities in western Switzerland) that it supports.PURE CLINIC Education offers students and new graduates a chance to gain quality career experience as interns.
An internship is an opportunity offered by PURE CLINIC Education to potential employees, called interns, to work in one of our clinics for a fixed, limited period of time. Interns are usually graduates or students, and most internships last for any length of time between 3 and 12 months.
Internships are full-time.
You will learn through daily, on-the-job interaction with colleagues and will become a valued member of the Pure Clinic team.